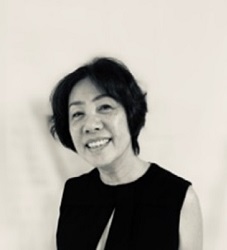 Anna Tam
The self-taught arts enthusiast founded Colour My World in January 2000 and has since been instrumental in growing the studio. Anna Tam is a firm believer in the core purpose of arts education, which is to create successful human beings capable of leading meaningful and productive lives. She advocates the need for outside-the-box thinkers, strategic planners, problem solvers and trend setters in all industries and corporations. Anna left the corporate life to pursue a passion for the arts and arts education. She enjoys photography, collects ceramics, and developing her culinary know how.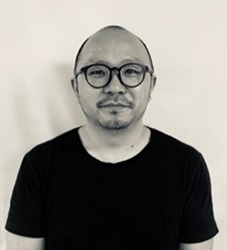 Cannon Yau
Cannon Yau is a highly experienced Art & Crafts facilitator, and an integral participant in the development and design of workshops and art tour programmes at Colour My World. He also occasionally dabbles in graphic design. Outside of work, he is a self-proclaimed former adventurer/traveller of questionable locales, but that all ended with marriage (and child). Cannon heads the Explorer's Art workshops.
Daryl Walker
Daryl Walker has been teaching for over 14 years across USA and Asia. He is an avid animal lover and a certified tech geek. He has directed Colour My World's Centre Stage Productions since 2016 with Fairytale Rejects, which he also penned. When he is not teaching and designing performing arts programmes, he loves to chill and watch Sci-Fi. Daryl is the Head of Performing Arts and Business Strategy at Colour My World.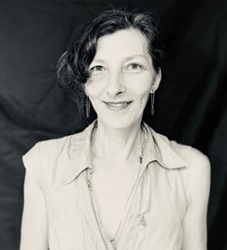 Frederique Decombe
Frederique Decombe is a French artist with over 25 years' experience in France, the UK and Hong Kong. During this time she has developed her art practice and curatorial projects and has recently received the support of the Hong Kong Arts Development Council. After teaching in the public and private sector in the UK, she has joined Colour My World as Head of Art and oversees the Mentor Studio and Textile programmes. She encourages her students to explore and experiment with a wide range of techniques and processes inspired by contemporary art and design practices.
Jacqueline Shiu
Jacqueline Shiu's love of art began at the age of 12 when she saw a painting by Paul Delaroche, The Execution of Lady Grey, at the National Gallery. She was drawn by Grey's hyper realistic white silk dress that shone amongst the thick sinister garments of the crowd behind her. Since then, Jacqueline has been searching for the ability to puppeteer such emotions through oil painting. In between studies abroad, and her own pursuits in painting, Jacqueline coaches the Sketchbook Studies & Painting and Mentorship programmes at Colour My World.
Kelvin Yu
With a BA in Visual & Media Studies from the University of Toronto, Kelvin has experience working with a wide range of students from preschool to upper primary. He is an avid painter and is inspired by movies and hiking. Kelvin currently deigns Colour My World's Junior Ready-Set-Draw programme.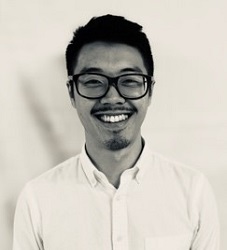 Roy Cheung
Roy Cheung has been a music enthusiast since he was 6, and is a music and sound recording professional. Apart from his technical incline, he tries to get out from the dark indoors and soak up the sun whenever he can. At Colour My World, he designs and teaches the music programmes. He is also the Musical Director for past Centre Stage Productions. Outside of work, he finds conversation with friends the best past time.
Tiffany Au
Tiffany Au joined Colour My World in 2017 as an Administrative Officer. She's a neat freak and loves music, movies and drama. In her spare time, she enjoys the company of her Alaskan Malamute which looks like a gigantic black Teddy bear. She loves eating all sorts of food and has a real soft spot for desserts.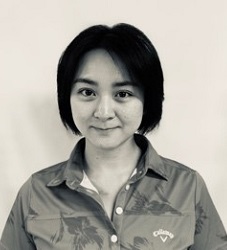 Vivien Thumb
Vivien Thumb is a Hong Kong based artist who is very much inspired by the nature of her surroundings, and this is reflected in her paintings. Vivian has been visual art facilitator at Colour My World since 2011, teaching various programmes to diverse age groups using a wide range of media. She is also the Studio Manager and takes charge of administrative tasks. In her down time at Colour My World, Vivian likes to help out with the annual production, making props and sets.
Yasmin Baratova
Yasmin Baratova is an illustrator and designer who coaches the Ready-Set-Draw programme at Colour My World. Her experience as part of the winning duo of HKDL ImagiNations competition helped solidify her interest in creating a storytelling experience. She finds her Central Asian heritage a source of constant inspiration and love for pattern, ornament, and texture. Things that she enjoys in her downtime are reading up on Central Asian history, cooking for friends, and practicing her craft.