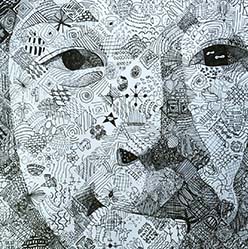 Sketchbook Studies & Painting ( 10 yrs +)
Get back to the basics in learning Fine Art techniques with Sketchbook Studies. For artists aged 10 years and above, come improve upon observational drawing skills, mark-making techniques, perspective, linear and tonal drawing as well as a collaboration of traditional and contemporary painting methods.
Tactile Textiles (10 yrs +)
Proposes to go beyond the Visual to provide awareness of the sense of touch through Textural and Textile techniques and processes.
Designed for students, aged 10 years +, who have a basic knowledge of art practices. Broad range of textile processes on which to base the exploration of works be they fine art, art and design, or textile design pieces. Cover the use of conventional and innovative materials and processes in Sewing – Stitching – Weaving – Knitting – Embroidery – Felting – Printing – Appliqué – Batik.
Ceramic Fanatics ( 10 yrs +)
Ceramic Fanatics takes a route into self-led clay building and modelling for novice ceramic sculptors. Bringing inspirational, personal ideas to the creative table, participants will take on ambitious outcomes in material processes and scale. Introductions to new decorative strategies such as coloured slips, glazes, and surface decoration is the focus, with exploration of vessel-making techniques from hand building, coiling, slab building and throwing.