VISUAL ARTS WORKSHOPS
Looking for a Mentor? Get professional guidance from our team of practicing artists/educators in disciplines ranging from painting to illustration, sculpture and textile, filmmaking and photography, and graphic art.
Mentor Studio ( 13 yrs +)
Work directly with our Mentors to successfully conceptualise, evaluate and execute personalised outcomes. Reinforce your course work and personal projects, and let our experts guide you from conceptualisation to a documented sketchbook journal.
With a focus on iGCSE, GCSE, IB, A-Level, AP Level, and school and university applications.
Guidance and instruction on a range of techniques including 2D, 3D, and new media.
Broaden your knowledge of art history and artistic concepts.
From initial concept to the production of a sketchbook journal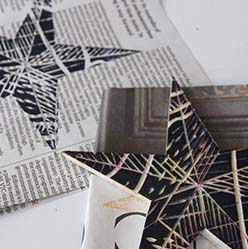 Portfolio Building ( 13 yrs +)
Whether you're getting ready to apply to art school or an interview, our Mentors will help you fulfil specific portfolio requirements.
Our Mentors have extensive knowledge in building a body of work for universities and art colleges.
Personal coaching and development to present your collection of work in an engaging and professional way.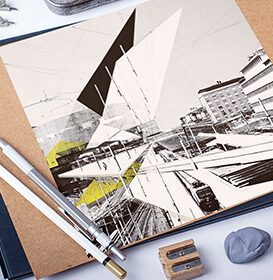 Architectural Studies (13 yrs +)
Studies in form, building, structure and light in Exterior and Interior Architecture.
Adult creative workshops are provided to discover new skills or to purely relax and create in a non-intimidating and inspiring environment. Our morning workshops cover a wide variety of disciplines that are coached in house by our team of practicing artists. Media, techniques, and styles include: Oil painting/Acrylic/ Watercolour (portrait, landscape, abstract), Ceramics (hand building and throwing), Observational drawing (ink, pen, pencil), Textiles/Felting, Printmaking (lino, woodcut), Digital Photography and Darkroom processing. Whether you are an accomplished artist trying to expand your experiences, an aspiring artist looking for inspiration, or an undiscovered artist, you will profit from the wealth of methods and materials available in these workshops:
For those who'd love to learn how to paint, but don't know where to start. You will be guided through different painting projects every 4 weeks, from portrait, landscape to still life with oil, acrylic, or water colour. Explore the infinite possibilities of paint in our light and spacious studio under professional guidance.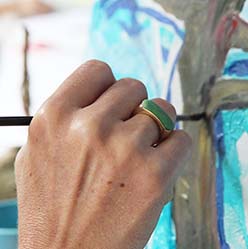 For those who have a clear vision of an art project but would like to explore and experiment with professional assistance. We hope to inspire, stretch your artistic will, and expand your artistic experiences. The challenge is to increase your knowledge of methods, materials, techniques, and possibilities and to dare you to reach beyond what is known and familiar to you.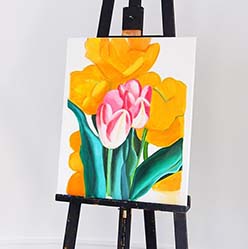 Many wild, wonderful workshops, endless inspiration to experiment with handmade paper, inking, painting, dripping, splashing, squirting, stamping, layering, stenciling, collaging, printing, computer images, tearing, cutting, weaving, attaching, assembling, writing and much more. Our one-off dégustation workshops are designed to ignite your artistic senses. Your commitment is one time only. Please call to discuss your interest.