Our Story
More than 20 years ago, our founder Anna had a vision to create a place where mothers like herself could enrol their children for genuine creative growth. Together with a team of inspiring artists and educators, Colour My World was brought to life. Since then, we've worked to share her vision of providing the highest quality arts education for students of all ages; from children to teens and adults.
With small class sizes and unique programmes every term, our team of practicing artists works hard to pay attention to every student's needs, interests, and personality traits. Placing individual growth as our core value, we offer everything from term-by-term curriculums to holiday workshops, as well as portfolio building, public speaking, creative writing, performance auditions, and even bespoke workshops upon request.
The self-taught arts enthusiast founded Colour My World in January 2000 and has since been instrumental in growing the studio. Anna Tam is a firm believer in the core purpose of arts education, which is to create successful human beings capable of leading meaningful and productive lives. She advocates the need for outside-the-box thinkers, strategic planners, problem solvers and trend setters in all industries and corporations. Anna left the corporate life to pursue a passion for the arts and arts education. She enjoys photography, collects ceramics, and developing her culinary know how.
Cannon Yau is a highly experienced Art & Crafts facilitator, and an integral participant in the development and design of workshops and art tour programmes at Colour My World. He also occasionally dabbles in graphic design. Outside of work, he is a self-proclaimed former adventurer/traveller of questionable locales, but that all ended with marriage (and child). Cannon heads the Explorer's Art workshops.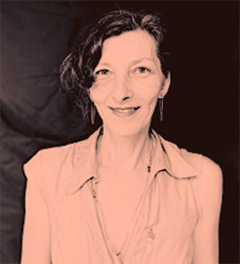 Frederique Decombe is a French artist with over 25 years' experience in France, the UK and Hong Kong. During this time she has developed her art practice and curatorial projects and has recently received the support of the Hong Kong Arts Development Council. After teaching in the public and private sector in the UK, she has joined Colour My World as Head of Art and oversees the Mentor Studio and Textile programmes. She encourages her students to explore and experiment with a wide range of techniques and processes inspired by contemporary art and design practices.
Jem Perks is an illustrator and designer who teaches digital art at Colour My World. Using a mix of digital and traditional media, he has created illustrations for books, product packaging, and event promotion. This work has led him to investigate a wide variety of styles and practices which he hopes to continue exploring with his students. He also enjoys creating comics, painting miniatures, designing games, and exploring nature.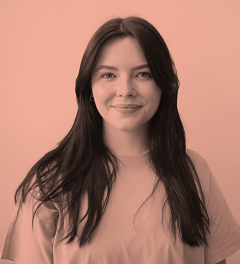 Jodie May Smith is a drama practitioner with abundant knowledge in many aspects of the performing arts. Her expertise focuses on improvisation, script writing and devising. Jodie has extensive experience collaborating with children of all ages and enjoys the unique and inspiring ideas from young minds. In her free time, Jodie enjoys exploring new and innovative ways to create drama. She loves writing poems, reading and exploring Hong Kong!
Kash Komatsu Manning is an artist with experiences in drawing, illustration, sequential art and graphics. Drawing upon their own life experiences, Kash enjoys creating art that is both unusual and introspective in hopes of igniting meaningful conversations amongst their audience. Kash finds comfort in creating weird art as they extend that comfort to the fellow weirdos of the world! In their free time, Kash enjoys yoga, meditating, hiking, playing video games, cooking and baking for friends. A dedicated plant parent Kash also hopes to parent more sproutlings.
With over 10 years of administrative experience working in commercial, education and NGO sectors, Tiffany is devoted to deliver quality customer support and satisfaction. A quick thinker and proactive problem solver, Tiffany ensures all protocols and processes run smoothly for the CMW Team. In her pastime, she enjoys singing, watching movies and theatre performances.
Vivien Thumb is a Hong Kong based artist who is very much inspired by the nature of her surroundings, and this is reflected in her paintings. Vivien has been a visual art facilitator at Colour My World since 2011, teaching various programmes to diverse age groups using a wide range of media. She is also the Studio Manager and takes charge of administrative tasks. In her down time at Colour My World, Vivien likes to help out with the annual production, making props and sets.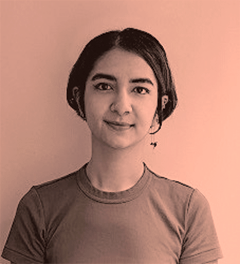 Yasmin Baratova is an illustrator and designer who coaches the Sketchbook Studies & Painting programme at Colour My World. Her experience as part of the winning duo of HKDL ImagiNations competition helped solidify her interest in creating a storytelling experience. She finds her Central Asian heritage a source of constant inspiration and love for pattern, ornament, and texture. Things that she enjoys in her downtime are reading up on Central Asian history, cooking for friends, and practicing her craft.
Zoé Wedderburn is a French-Scottish artist specialising in film, photography and video art. She documents nocturnal landscapes during midnight scrolls, attempts to deconstruct reality through experimentation with film photography, and creates humorous short films with her peers. She hopes to share her passion with children and youth and help them discover new and exciting ways of self-expression! In her spare time, Zoé likes travelling, listening to live music, dancing, going to art exhibitions, cooking, and being with her friends.