SPREADING KNOWLEDGE
This spring, we celebrate all the ways in which knowledge, ideas, and art are spread and exchanged. From the Western printing press spreading literacy and mass-production, to Japanese woodblock printing which rendered art accessible to the masses and subsequently revolutionized the European art world. Also from public art enjoyed by all, to one-of-a-kind monoprints, we champion an appreciation for how art is spread and enjoyed.
To find out more about our Visual Arts Workshops, visit: 
https://colour-my-world.com/term-workshops-on/
ENROL NOW: Term starts from 28 Feb! Existing students do NOT need to re-enrol.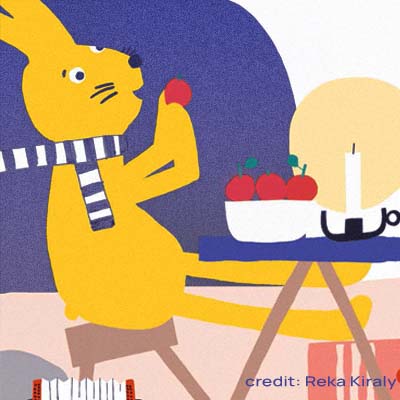 Explorer's Art   (3 – 5 yrs)
Story Craft
The Explorers are exploring the art of Story Craft. They will plot a short story and create their very own original storybook, illustrated with a variety of printmaking, stenciling, and collaging. Participants will explore creative collaging, practice, and develop basic understanding of characterization, composition & perspective. Create scenes, design characters, use unusual colours, it's entirely up to them!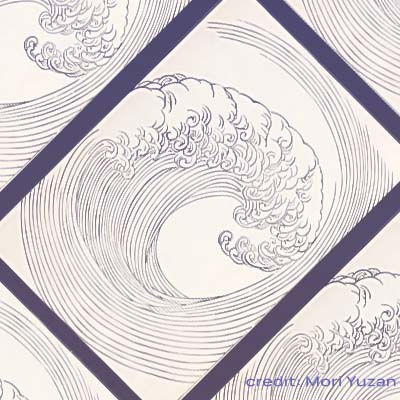 Core Art   (5 – 10 yrs)
Print & Logogram
Our Core Artists will learn about how printing has changed the world for the better. They will touch upon the subject of printing from the East with Japanese woodblock printing to the West with the invention of the first printing press to logographic writing across cultures. First, they will look into printmaker Mori Yuzan's 1903 traditional wave and ripple relief prints to create their own monochromatic version. They will then invent symbols to represent a short script in the creation of an accordion book of logogram prints complemented by illustrative watercolour drawings bound in delicate calico.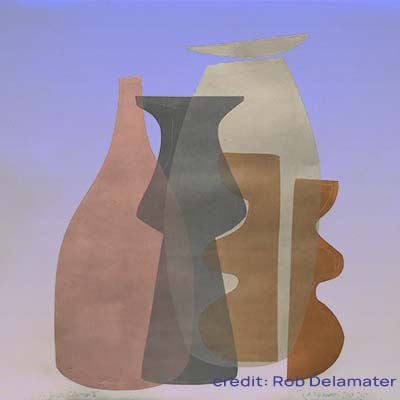 Ready-Set-Draw   (8 yrs+)
Printing Without A Press
Turn the conventionally commercial medium of printing into fine art through techniques inspired by iconic printers such as Andy Warhol and Anthony Veloni. We shall study the basics of still life drawing and explore the art of one-of-a-kind, multi-layered printing. We shall begin the term with a tonal study of mundane objects arranged in a still life, learning to render volume and proportion from observation. Then, use still life as the subject of our print.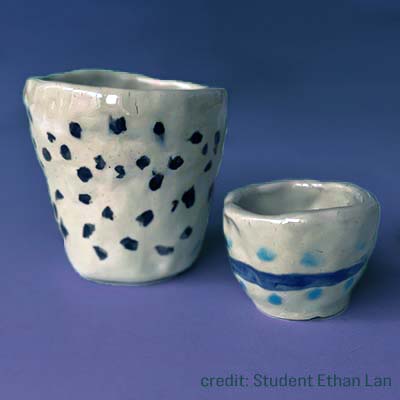 Sculpture Culture
(Pottery-Ceramics 8 yrs+)
Fundamentals Master Class
Learn to build three-dimensionally and excel in creation that takes form in art ware, figurines, sculpture, decorative and applied art objects. Acquire fundamental skills from pinching, coiling, slab to wheel-throwing, we shall experiment with new materials whilst utilising techniques of slip casting, clay modelling, and surface texturing.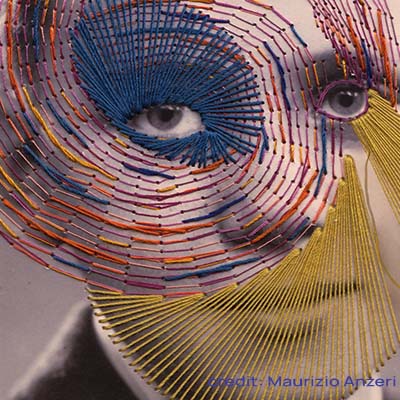 Tactile Textile   (10 yrs+)
Dazed & Confused
Prepare to be dazed & confused by the human mind. Study the works of contemporary fibre artist Rosie James and portrait photographer Maurizio Anzeri. We shall explore the art of organic thread drawing with textile trailing and embroidered photographic work of dexterous patterns. Using a personal or found photograph as a base, express our creative or emotional response.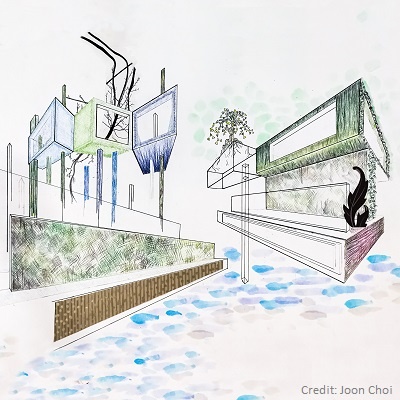 Architecture in Context  (13 yrs+)
Rendering technicalities with creativity, we explore architectural and interior spaces, with referenced imagery and floor plans of Hong Kong vibrant and historical landmarks to build a foundation of perspective, shape, space and form. Topics of investigation throughout the year range from Relocation, Restoration and Conversion, with rendition of a mix of architectural drawings, mood boards and illustrations; both conceptual and imaginative.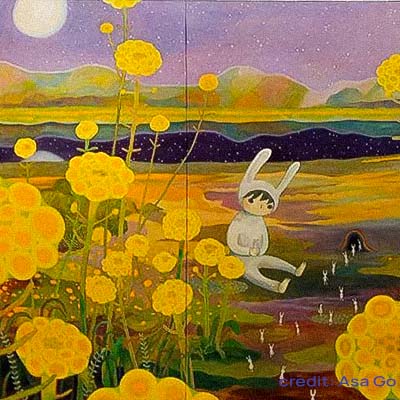 Sketchbook Studies / Painting (10 yrs+)



Large Environments
Learn to create large-scale paintings that could be murals on buildings or huge canvases spanning the width of entire gallery walls. Female artists Chiho Aoshima (Japanese pop-Art, Superflat movement) and Asa Go (Korean-Japanese artist) are the inspirations. Consider where our mural could be displayed, and how it would affect the public. Draft composition, plan values and colours, and scale the artwork into an acrylic painting on a canvas prototype. Achieve specific outcomes through acrylic mediums, such as glazing effects, gradients, and blending. Focus on portraying a large environment while using both traditional as well as contemporary painting techniques and sensibilities.
Mentor Studio (13 yrs+)



For art enthusiasts who are considering Art for GCSE, A-Levels, IGCSE or IB; or who simply enjoy being stretched artistically. Mentor Studio is open to any participants who want to strengthen their skill repertoire, build on their collection of portfolio-worthy artworks, or explore challenging themes through open-end self-enquiry guided closely by a mentor. Acquire in-depth knowledge and understanding of art-form, techniques and styles used as we guide you through various artistic decision and pathways to artistic achievement.