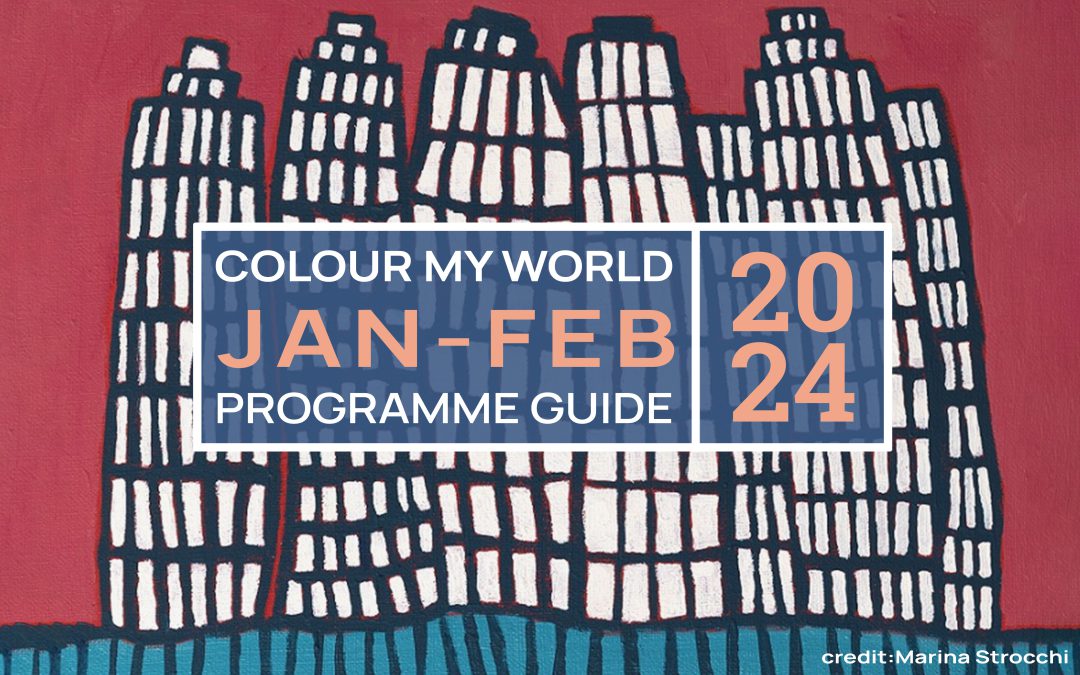 ADDITION & SUBTRACTION



Is the whole greater than the sum of its parts? This term, investigate two opposing and complementary notions as we explore a range of topics and techniques that use addition and subtraction.
To find out more about our Visual Arts Workshops, visit: 
https://colour-my-world.com/term-workshops-on/
ENROL NOW: Term starts from 30 Dec!
Existing students do NOT need to re-enrol.

Explorer's Art   (3 – 5 yrs)
Printastic!
Let's begin the year with a printastic workshop where our little artists will create a set of unique stamps for some fun experimental printing. They will learn about shapes and letter forms, as well as basic composition, layout and layering. As they practise their fine motor skills, they will also try diverse printing methods which will culminate in a collection of colourful stamped designs mounted together.
Core Art   (5 – 10 yrs)
Add & Subtract

Did you know the recorded use of tools resembling stamps dates back up to 7000 years? Our Core Artists will explore two contrasting ways to think about creating art: additive stamp printing and subtractive carving. First they will design their own unique motifs and convert them into stamps. Inspired by Jon Klassen's minimal illustrative style, Core Artists will use their newly-created stamps to fashion defined shapes and robust designs with ink and watercolour textures. Then, carve from colourful plasticine clay blocks while learning subtractive methods to reveal an abstract image inspired by Marina Stocchi.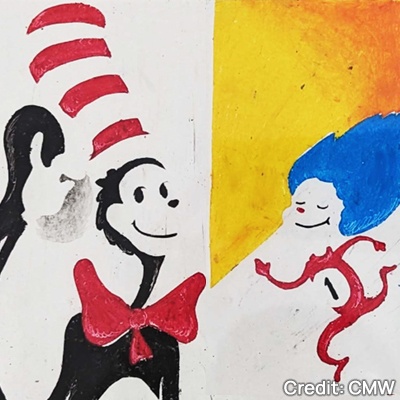 Drawing Fundamentals   (6 – 8 yrs)

Space Between
Explore the space between the lines as we focus on the concept of positive and negative spaces. Both foreground and background create a sense of rhythm and movement in your designs to convey an atmosphere or message. Use drawing, stencilling, and a whole range of oil pastel techniques to frame and compose the subject, as well as to convey intensity and emotion. Then put theory into practice to reimagine scenes from a story or create your own visual narrative.
Ready-Set-Draw   (8 yrs+)
Illustrated Tales
Create a charming illustration for a children's story book of your choice using watercolour pencils and ink. Learn about famous book illustrators like Arthur Rackham and Quentin Blake that have inspired children for generations and develop your own unique style. Investigate how an image can not only reinforce, but also expand upon the text, all to enhance the readers' experience. Present your unique illustration alongside the text selected from your favourite book on a double-page spread.
Comics
   (8 yrs+)
Comic Worlds
Every comic character needs a world to live in! Develop your background drawing skills, from landscapes to interiors. Then bring your original character from a previous Comics term forward into a new project and create an exciting mixed-media splash page, applying drawn backgrounds combined with paint and collaged textures to present your digitally-enhanced character.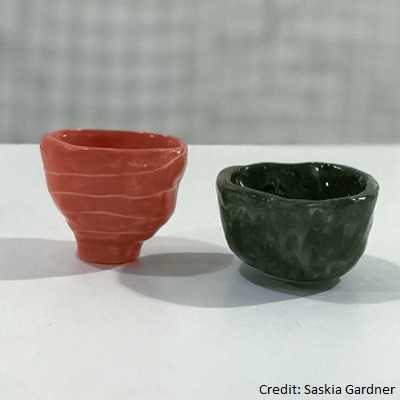 Sculpture Culture
(Pottery-Ceramics 10 yrs+)
Fundamentals Master Class
Learn to build three-dimensionally and excel in creation that takes form in art ware, figurines, sculpture, decorative and applied art objects. Acquire fundamental skills from pinching, coiling, slab to wheel-throwing, we shall experiment with new materials whilst utilising techniques of slip casting, clay modelling, and surface texturing.
Pixelated



(Digital Arts 10 yrs+)
Grids, Grunge, Graphics
Learn the basic rules of graphic design… then break them! Starting with fonts, text editing and logo design, you will build a solid foundation using grids and alignment to create sleek, crisp graphics for ad. Then it is back to the 1990s and the grunge movement. Chop, weather, and layer your designs to create streetwise graphics for magazine covers and articles about your favourite musicians.
Sketchbook Studies & Painting   (10 yrs+)
Cast to Canvas

Go from 3D sculpture to 2D painting. Bring in your own personal items to create a silicone cast sculpture, then use acrylics to paint a monochromatic observational still life of it on canvas. Take inspiration from Cesar Baldaccini's compression sculptures to create a cuboid relief sculpture that abstracts and geometrizes the submerged figurative items.
Tactile Textile  (12 yrs+)
Life Tisserand
Draw from life and learn the fundamentals of proportion and composition. Observe and sketch human figures to capture their posture and movement, balance and imbalance. These gestural sketches on fabric will then be painted and embroidered on to add layers of colour richness and vibrancy as well as visual texture to your final tactile textile piece.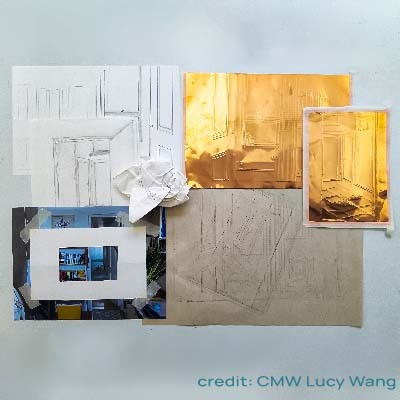 Mentor Studio   (13 yrs+)
For art enthusiasts who are considering Art for GCSE, A-Levels, IGCSE or IB; or who simply enjoy being stretched artistically. Mentor Studio is open to any participants who want to strengthen their skill repertoire, build on their collection of portfolio-worthy artworks, or explore challenging themes through open-end self-enquiry guided closely by a mentor. Acquire in-depth knowledge and understanding of art-form, techniques and styles used as we guide you through various artistic decision and pathways to artistic achievement.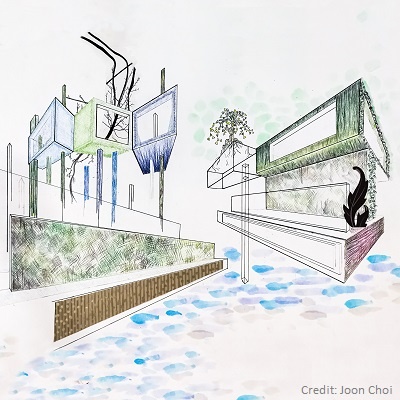 Architecture in Context   (13 yrs+)
Rendering technicalities with creativity, we explore architectural and interior spaces, with referenced imagery and floor plans of Hong Kong vibrant and historical landmarks to build a foundation of perspective, shape, space and form. Topics of investigation throughout the year range from Relocation, Restoration and Conversion, with rendition of a mix of architectural drawings, mood boards and illustrations; both conceptual and imaginative.