19 – 21 Apr 2022
Unsure how to best spend your Easter break? Take a look at our diverse three-morning workshop offerings for children of all ages! We've got our signature art & drama camps for 4-10 yrs. Those aged 8+ and 11+ may join the intensive Cezanne-style painting workshop, or learn to take better photos with iPhone Photography.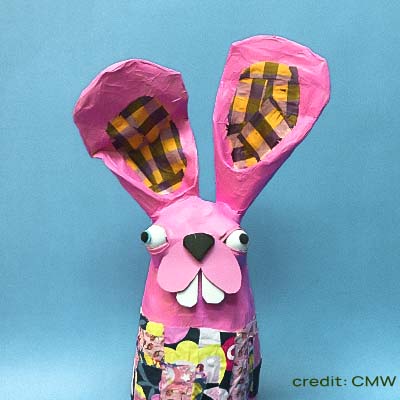 Wacky Rabbit
(Textile 3D Sculpture)
VISUAL ART & DRAMA for 4 – 6.5 yrs
Fees : $1,950
Tue – Thu 19 – 21 Apr
10:00 am – 12:30 pm daily
IN VISUAL ART…
Bring your Wacky Rabbit from your imagination into reality. Construct a 3D, stylized rabbit of your own design. Develop your spatial awareness and colour matching sensibilities. Use a combination of patterned and textured textiles as well as acrylic paint to decorate your rabbit's surface. Surprise yourself with the final outcome!
IN DRAMA…
Display your best acting skills through a dramatic retelling of The Tale of Peter Rabbit by Beatrix Potter. Peter Rabbit and his siblings go to the forest to pick some delicious gooseberries, only to end up being chased by Mr Fox! Through pantomime, vocal animation, and characterization, act out the adventure of Peter Rabbit and co.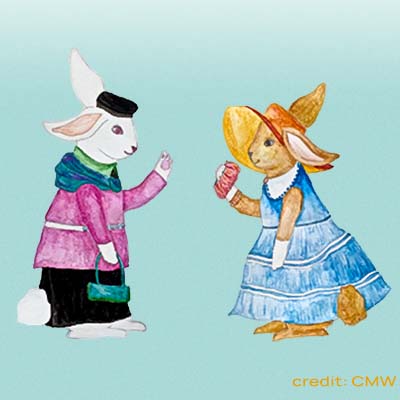 Dapper Bunny
(Illustration)
VISUAL ART & DRAMA for 6.5 – 10 yrs
Fees : $2,150
Tue – Thu 19 – 21 Apr
10:00 am – 12:45 pm daily
IN VISUAL ART…
Join this character design workshop for a vintage illustration piece with a touch of period drama as we travel back in costume history. Take inspiration from archival photographs of people dressing up in the 1940s and 1950s, as well as famous clothed bunnies like Peter Rabbit. Use watercolour and linework to illustrate your animal character dressed up in stylized period clothing.
IN DRAMA…
Join Alice, the White Rabbit, and the Mad Hatter for an extraordinary tea party. You will travel down the rabbit hole in an abridged, dramatized retelling of Alice In Wonderland. Practice your narration skills and work on your expressive action abilities in this acting workshop.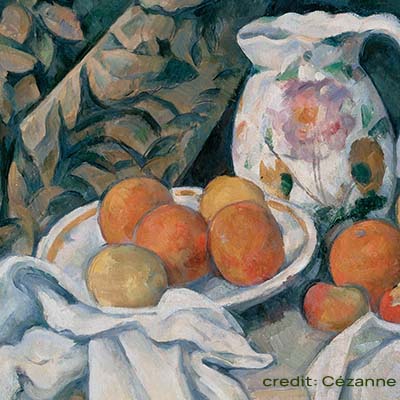 Cezanne's Cornucopia

(Painting)
VISUAL ART only for 11 yrs +
Fees : $2,400
Tue – Thu 19 – 21 Apr
10:00 am – 12:45 pm daily
Did you know – unlike his contemporaries, Cezanne used black to mix his shadows? Monet would have fainted at the idea! Celebrate the season of harvest and new life with a Paul Cezanne-inspired still-life. Learn the techniques that one of the most influential post-impressionists implemented in his works.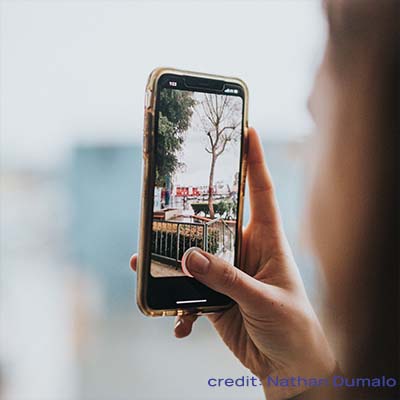 iPhone Photography
(Photography | Digital Editing | Visual Narrative)
For 10 yrs+
Fees : $2,400
Wed – Fri  20 – 22 Apr
10:00 am – 12:30 pm daily

Step outside the classroom, armed with your iPhone and a lot of creativity. Explore the landscape surrounding our studio. The terrain reflects the organic and the industrial co-existing. Capture detailed shots. Curate your photos down to a small selection to collate a mini-photography series.