FLEETING IMPRESSIONS –
CAPTURING THE INSTANT
Art and Science will come together
Become a better artist by blending art and science together. While the two disciplines have been traditionally kept separate, they are closely related in many ways. Just like arts, scientific breakthroughs require a great deal of creativity and just like Science, a function of the Arts is to investigate the world around us. 
What are light and colour made of and how are they related? Learn scientific research in the development of language. What is the driving force behind the motion of a moving sculpture? How does the passage of time affect the physical materials that we use?   
Embark on a quest to answer these questions and more in order to create more meaningful artworks. 
To find out more about our Visual Arts Workshops, visit: 
www.colour-my-world.com/visualarts 
ENROL NOW: Term starts from 2 Jan! Existing students do NOT need to re-enrol.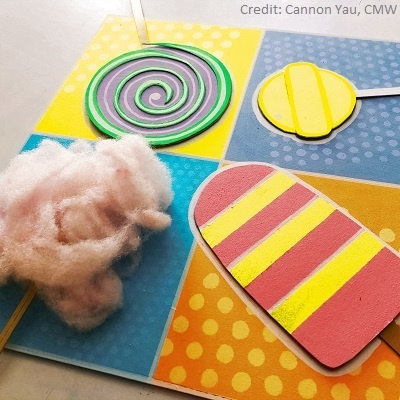 Explorer's Art   (3 – 4.5 yrs)
Candy Pop
Start off 2021 on a sweet note. Using dessert as a subject, our Explorers will improve their colour awareness, crafting skills, and knowledge of materials. Create an off the scale cupcake sculpture, use food patterns and resist techniques to create a framed fibre art, and stencil to design a Pop-art relief composition.
Core Art   (4.5 yrs+)
Fleeting Impressions
Step into the shoes of Claude Monet by finding joy in capturing the moment. Learn about Monet's series of impressionist works of Haystacks and take on the challenge of capturing a fleeting moment through specific lighting conditions. Materials such as pencil crayon, acrylic paint, and others will be employed to convey scenery in specific time of day and season. Projects include depicting different stages of a single leaf as it withers, capturing a landscape in different light settings, and painting a rapidly moving subject like hummingbirds. Learn about contemporary works by Etel Adnan and Gerhard Richter.
Ready-Set-Draw   (8 yrs+)
The Drawing Machine
Arm yourself with foundational skills to set up drawing for success. Improve the connection between your eyeballs and your arm. Learn about academic drawing theory with useful drawing tricks. Try out antiquated tricks like the 15th century device called the Drawing Machine. Go through the basics of observational drawing through a combination of drawing exercises: still-life studies, photograph studies in charcoal, biro, and graphite. The final study is a self-portrait in extreme foreshortening, drawn from a photograph in your dry medium of preference.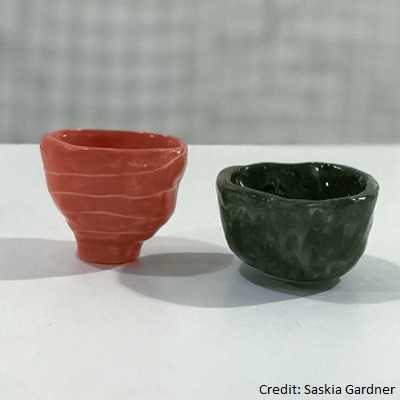 Sculpture Culture
(Pottery-Ceramics 8 yrs+)
Fundamentals Master Class
Learn to build three-dimensionally and excel in creation that takes form in art ware, figurines, sculpture, decorative and applied art objects. Acquire fundamental skills from pinching, coiling, slab to wheel-throwing, we shall experiment with new materials whilst utilising techniques of slip casting, clay modelling, and surface texturing.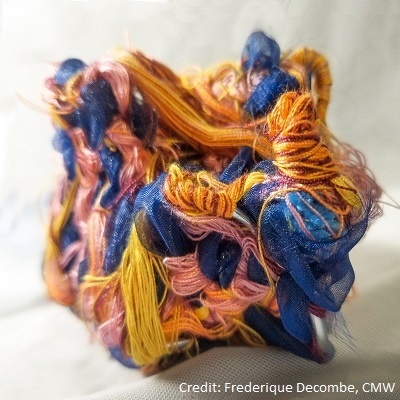 Tactile Textile   (10 yrs+)
Abstract Land
Weave in three dimensions and create a landscape-inspired abstract sculpture. Historically, decorative and artistic woven pieces are created to be displayed on a wall, covering the floor, or adorning other surfaces. However, contemporary artists have challenged this notion by using traditional weaving together with 3 dimensional structures and forms. Using bendable metal as the foundation structure, weave strips of fabric and build your sculptural form. Explore both unconventional and traditional techniques such as weaving, knotting, and knitting.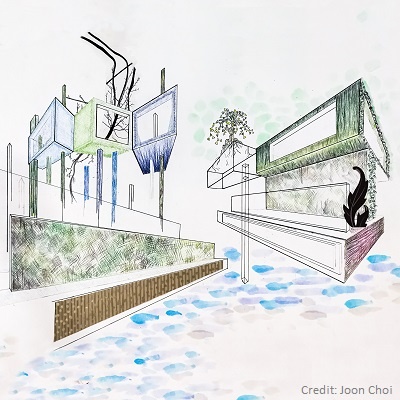 NEW!

Architecture in Context (

13 yrs+)
Build a foundation for both creative and technical architectural drawing. Learn to render perspective, shape, space and form. With a mix of technical drawings, mood boards and illustrations, investigate common practical challenges faced in industry within the context of Hong Kong's numerous historic landmarks. Topics of investigation include building Relocation, Restoration and Conversion. Use real floor plans and imagery from existing structures to create both conceptual and imaginative drawings.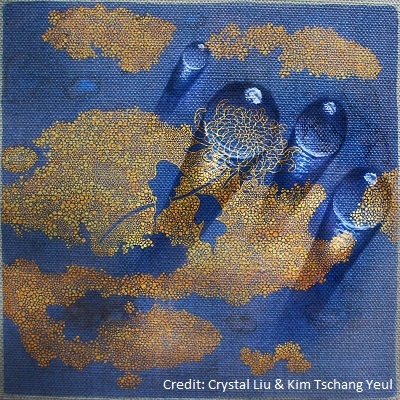 Sketchbook Studies / Painting
(10 yrs+)
Contemporary Painting & The 5 Elements
Metal, water, wood, fire, earth – gain a basic understanding of Chinese painting philosophy by getting acquainted with the 5 elements. Draw inspiration from works by Contemporary Asian painters such as Crystal Liu and Kim Tschang Yeul to produce a large format painting in watercolour & gouache. Learn how to apply gold-leafing with imitation gold foil. Appreciate the elements' ancient roots in Asian philosophies of medicine, astrology, feng shui as well as their use and meaning in contemporary art.
Mentor Studio (13 yrs+)
For art enthusiasts who are considering Art for GCSE, A-Levels, IGCSE or IB; or who simply enjoy being stretched artistically. Mentor Studio is open to any participants who want to strengthen their skill repertoire, build on their collection of portfolio-worthy artworks, or explore challenging themes through open-end self-enquiry guided closely by a mentor. Acquire in-depth knowledge and understanding of art-form, techniques and styles used as we guide you through various artistic decision and pathways to artistic achievement.