Mindfulness of being – Communication & Interaction



This year, we at Colour My World are heightening our awareness of existence, our role on this planet, our relationships with others and the environment.
For the first term of 2023, we focus on the subjects of 'Communication & Interaction'. How do you interact with those around you? Maybe it's through quality time over dim sum, a personal interaction focused on exchange of knowledge or ideas, or simply by creating a work of art for others to enjoy and feel inspired by.
To find out more about our Visual Arts Workshops, visit: 
https://colour-my-world.com/term-workshops-on/
ENROL NOW: Term starts from 3 Jan! Existing students do NOT need to re-enrol.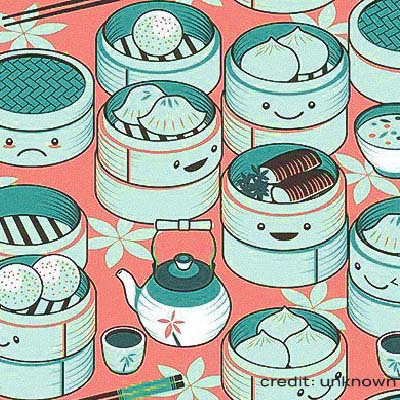 Explorer's Art   (3 – 5 yrs)
Anyone For Dim Sum?
The Art Explorers will be creating their own dim sum house experience. Begin by recreating their favourite dim sum through mixed-media crafts. Then, channel their creativity into designing a restaurant menu using a dim-sum inspired colour palette. Drawing from photographic references, they will practice their observational art skills and re-interpret the image through informative illustration.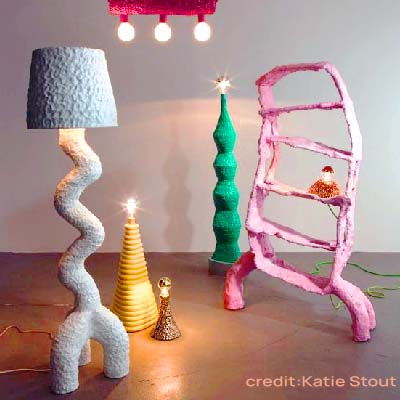 Core Art   (5 – 10 yrs)
Dream Dinner Party

Our Core Artists will begin the year by exploring 'Communication & Interaction'. Begin with a mixed-media acrylic painting of their dream dinner party, portraying themselves, a dream guest, and the food they share. This portray will focus on visual and physical textures. Then, they will take on the role of a product designer and design their own avant-garde lantern inspired by the works of artist-designers Katie Stout and Polina Milou. They will explore the interaction between the user and the designer through playful shapes and colours.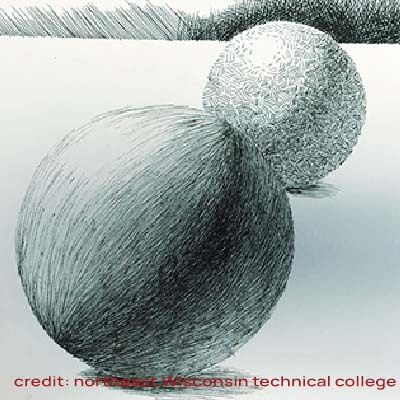 NEW!  Drawing Fundamentals

(Drawing & Sketching for 6 – 8 yrs) 
Discover the elements of art and learn the basics of observational drawing. Create form using simple shapes as well as line to construct the illusion of 3D form. Learn observational skills in subjects from still life to anatomical studies in order to support imaginative drawings. Build an excellent foundation for your future in the visual arts.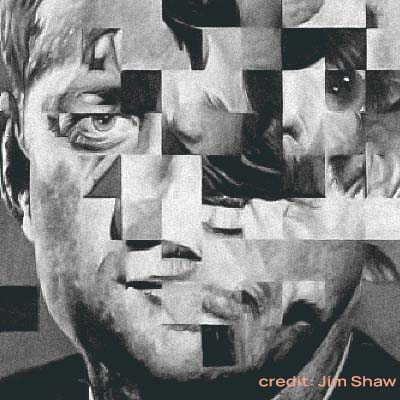 Ready-Set-Draw   (8 yrs+)
Up Close
This term, you will rearrange your own facial features to create a distorted self-portrait to re-examine the way we process information and communicate. You will use dry media to draw a portrait inspired by the process of Jim Shaw's 'cut-up technique', in which he reassembles the components of a narrative text to read in a non-linear order. Shaw applied the technique to mix and morph individual components of the faces in portraits. Learn about Shaw's 'Distorted Portraits' series and create your own funky face.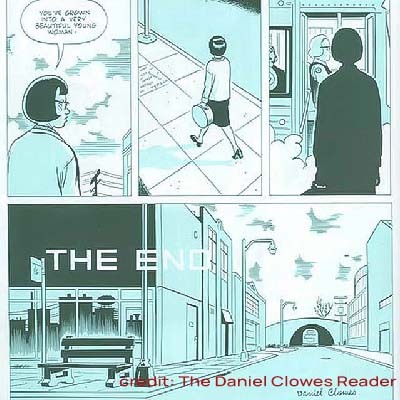 NEW!  
Comics
(Sequential Art, Graphic Novels for 8 yrs+) 
Ever wanted to take your very own story and turn it into a visual narrative? From crafting stories and scripts, to storyboard, plot and character design, to creating an original stylish comic spread, this course is a great introduction to an action-packed medium!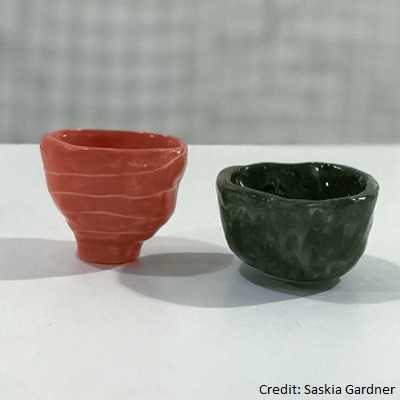 Sculpture Culture
(Pottery-Ceramics 8 yrs+)
Fundamentals Master Class
Learn to build three-dimensionally and excel in creation that takes form in art ware, figurines, sculpture, decorative and applied art objects. Acquire fundamental skills from pinching, coiling, slab to wheel-throwing, we shall experiment with new materials whilst utilising techniques of slip casting, clay modelling, and surface texturing.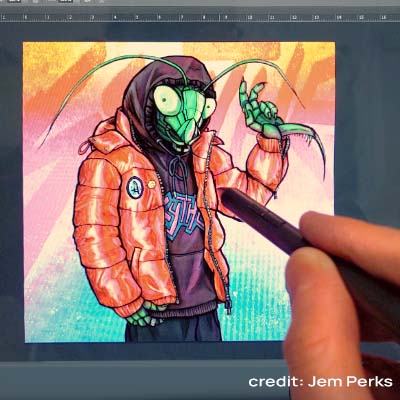 NEW! 

Pixelated



(Digital Arts 10 yrs+)
WATCH THIS SPACE for our fresh new offer of Digital Arts. We will be offering digital illustration, painting, and graphic design. Then bring your designs to life with the basics of motion graphics and animation. You are to bring your own devices and we shall show you how to use them for creative outcomes.
Tactile Textile   (10 yrs+)
Under the Skin
Render the surface of the human body in contact with one of the five elements (wood, fire, earth, water and metal) using subtractive appliqué. Focus on the contrast and combination of opaque and transparent textiles to create a beautiful artwork. Reinterpreting the time-honoured practice of appliqué, you will subtract (instead of adding on patches) to create a gradual 'revelation' of your design as the shapes will appear one by one by cutting through the fabric multiple layers.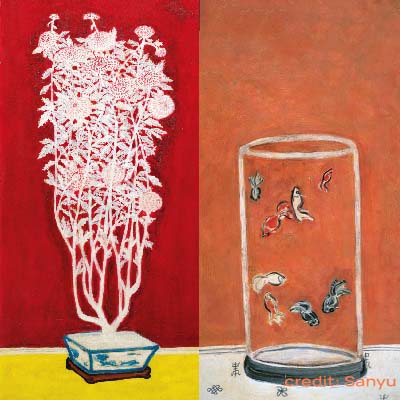 Sketchbook Studies & Painting   (10 yrs+)
East Meets West

Learn about the role of communication and mutual influence in art history through the experiences of contemporaries Matisse and Sanyu. Discover how Sanyu had incorporated principles of Chinese painting aesthetics into oil painting. Analyse Henri Matisse's work for possible influence from the East. Design your own oil painting of goldfish or flowers based on observation as you find inspiration from Chinese artistic sensibilities.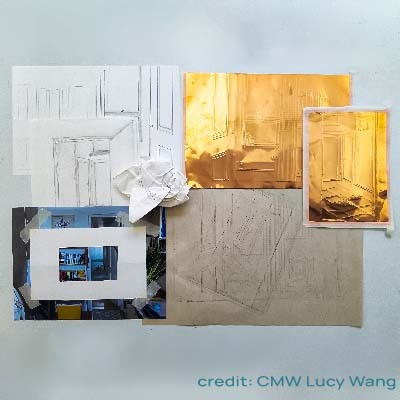 Mentor Studio   (13 yrs+)
For art enthusiasts who are considering Art for GCSE, A-Levels, IGCSE or IB; or who simply enjoy being stretched artistically. Mentor Studio is open to any participants who want to strengthen their skill repertoire, build on their collection of portfolio-worthy artworks, or explore challenging themes through open-end self-enquiry guided closely by a mentor. Acquire in-depth knowledge and understanding of art-form, techniques and styles used as we guide you through various artistic decision and pathways to artistic achievement.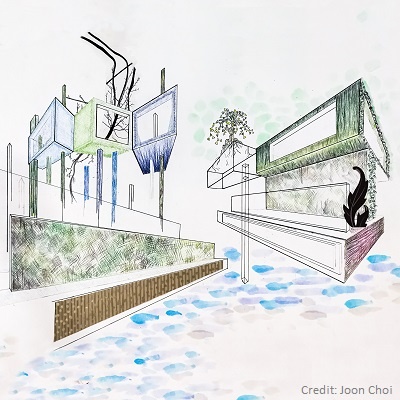 Architecture in Context   (13 yrs+)
Rendering technicalities with creativity, we explore architectural and interior spaces, with referenced imagery and floor plans of Hong Kong vibrant and historical landmarks to build a foundation of perspective, shape, space and form. Topics of investigation throughout the year range from Relocation, Restoration and Conversion, with rendition of a mix of architectural drawings, mood boards and illustrations; both conceptual and imaginative.