LOST KNOWLEDGE
This summer term we explore the concept of 'lost knowledge' in many forms. From memories and personal experiences, nostalgia, to enigmatic 15th Century tomes, to learning and defying classical painting conventions. Join our workshops to reflect on the past and present, and to find excitement in the daily.
To find out more about our Visual Arts Workshops, visit: 
https://colour-my-world.com/term-workshops-on/
ENROL NOW: Term starts from 3 May! Existing students do NOT need to re-enrol.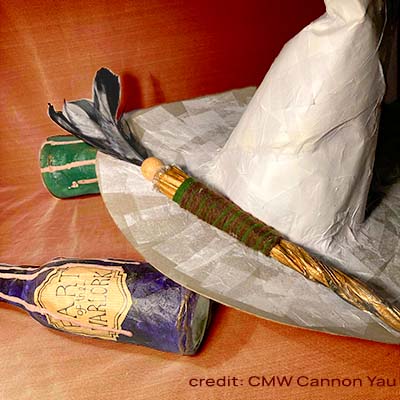 Explorer's Art   (3 – 5 yrs)
Arcane Magic
Our Explorers shall journey into the mysterious world of magic and create props to help them feel fully immersed in fantasy. They will get ready for their journey by making key possessions of any respectable wizardkind – a pointed hat and a wand. They will then venture into potions class to make magical concoctions as they customize a secret spell book to pen all of their rarest arcane knowledge.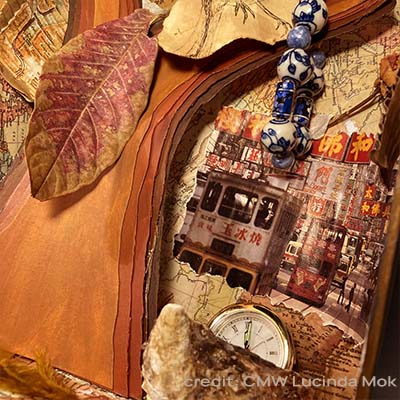 Core Art   (5 – 10 yrs)
Rooted Stories
Our Core Artists will be introduced to the enigmatic, mysterious side of nature. Inspired by the 15th century Voynich manuscript, they will learn about natural science illustration and produce an ink- illustrated Codex page on the secrets of the Wood Wide Web (trees' underground conversations). Check out the 'Curiosity Boxes' by artists Joseph Cornell and Lam Tung Pang as our budding artists explore the themes of travel, bird migration, and connection to nature. Finally, create fine line drawings and include found objects to assemble their very own mixed-media 3D Memory Box.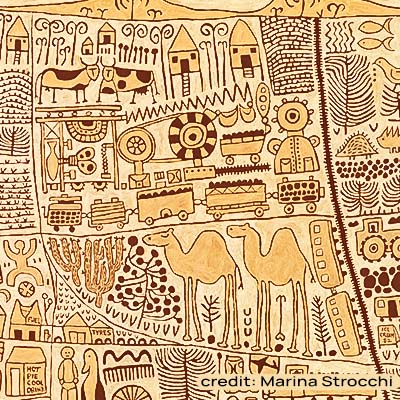 Ready-Set-Draw   (8 yrs+)
Mapping Of The Self
Map out a visual representation of your personal experiences. These experiences may be memories, objects you've collected, or places you've been. Combine the techniques of Pattern Art and Mapography to create a set of symbols that communicate your narrative. Inspired by a variety of female contemporary artists Marina Strocchi, Paula Scher, Jazzberry Blue, Emily Garfield, Armelle Caron, to create a composition using watercolour and line artwork on wood.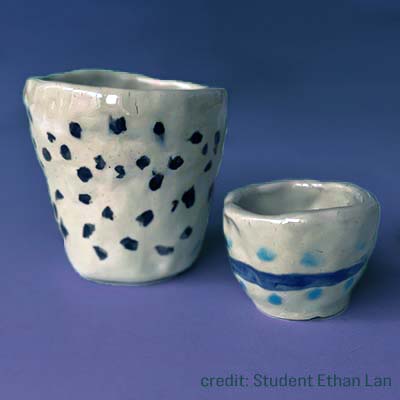 Sculpture Culture
(Pottery-Ceramics 8 yrs+)
Fundamentals Master Class
Learn to build three-dimensionally and excel in creation that takes form in art ware, figurines, sculpture, decorative and applied art objects. Acquire fundamental skills from pinching, coiling, slab to wheel-throwing, we shall experiment with new materials whilst utilising techniques of slip casting, clay modelling, and surface texturing.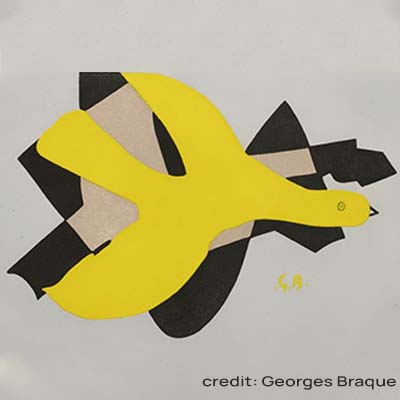 Tactile Textile   (10 yrs+)
Freedom's Tail
It's getting warmer, and the birds have once again filled our city with their songs. Due to their ability to fly, birds have come to symbolise freedom and eternity. This term, you will learn about the Modernists' (Braque, Arp, Kandinsky, Miro) aesthetics and focus on their bird artworks. Based off a photographic reference of your favourite sparrow, robin or magpie, you will design a stylized graphic to be transposed into an embroidered work. Grab on to the bird's tail and fly off to eternal freedom.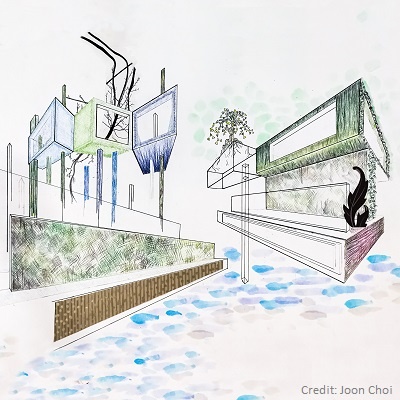 Architecture in Context  (13 yrs+)
Rendering technicalities with creativity, we explore architectural and interior spaces, with referenced imagery and floor plans of Hong Kong vibrant and historical landmarks to build a foundation of perspective, shape, space and form. Topics of investigation throughout the year range from Relocation, Restoration and Conversion, with rendition of a mix of architectural drawings, mood boards and illustrations; both conceptual and imaginative.
Sketchbook Studies / Painting (10 yrs+)



My Habitat
Paint yourself or a loved one in their natural habitat from a personal photo reference. Learn and break the rules of traditional oil painting processes by purposefully committing classical painting procedure 'fallacies'. Study the full-body view portrait works of contemporary painters like Hope Gangloff and David Hockney. Utilise line, pattern, layering, masking, and expressive colour straight-from the tube for a striking effect.
Please note: as in-person classes resume, those who are still doing zoom can use acrylic paint instead of oil for home convenience.
Mentor Studio (13 yrs+)



For art enthusiasts who are considering Art for GCSE, A-Levels, IGCSE or IB; or who simply enjoy being stretched artistically. Mentor Studio is open to any participants who want to strengthen their skill repertoire, build on their collection of portfolio-worthy artworks, or explore challenging themes through open-end self-enquiry guided closely by a mentor. Acquire in-depth knowledge and understanding of art-form, techniques and styles used as we guide you through various artistic decision and pathways to artistic achievement.