REALITY & FICTION



In our Back-To-Studio term, we explore 'Narrative' through Reality and Fiction. Telling a story is one of the fundamental and practical functions of Art. As artists, we can tell stories through so many different ways such as sculpture, illustration, quilting, painting, comics and more.
To find out more about our Visual Arts Workshops, visit: 
https://colour-my-world.com/term-workshops-on/
ENROL NOW: Term starts from 28 Aug!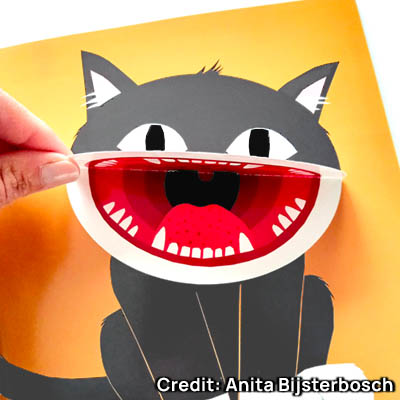 Explorer's Art   (3 – 5 yrs)
What's The Story?
Our young Explorers will begin the year by investigating story and narrative through arts and crafts. Based on characters of their own design, 'What's The Story?' is a tactile storybook featuring simple paper folding techniques and engineering such as pop-up features, flaps, and slides. Then, they'll recreate their story character as a mixed-media figurine in a dome in 'Character Specimen', a perfect introduction to develop basic understanding of 3D sculptural modeling.
Core Art   (5 – 10 yrs)
Reality & Fiction

Our Core Artists will investigate the concept of 'heroes': real and fictional. Take inspiration from meaningful stories of real-life heroes and illustrate exciting fantastical characters. Firstly, our Core Artists will re-imagine a real-life hero's (such as Einstein and Marie Curie) appearance from a set of character trait descriptions. Then, they will learn about three distinct and culturally diverse antiquated art styles (eg Ancient Egyptian, Medieval French) and superimpose a fictional hero into a stylised scene.
Drawing Fundamentals   (6 – 8 yrs)

Shadows & Shading
Learning how to see and use value levels in your drawing will elevate your shading and highlighting skills to the next level. Create the illusion of three-dimensional form through geometric construction and shading using dry media. Then, experiment with shaded paper to create a collaged still life artwork inspired by the work of artist Eileen Downes.
Ready-Set-Draw   (8 yrs+)
A Day In The Life
Learn to illustrate animals in stylized monochrome subjects from photographic references with fine liners. Capture a day in the life of your hero animal. Learn basic shape construction to create organic animal forms in action poses enhanced by inking and texturing techniques. Pen an interesting narrative by re-arranging your newly created illustrations in captivating sequence. To add a final touch, apply digital colouring knowhow to your scanned drawings.
Comics
   (8 yrs+)
Character Design Sheet
Bring your OC (original character) to life, transferred straight from your brain directly to paper! Get to grips with the rules of anatomy and facial proportions. Then, study professional character designers such as Jules Rigolle to bend these rules and create your own characters with exaggerated body language and expressions, full of comic intensity! Utilise shape construction, dynamic sketching, and lines of action to create character sheets with liner pen and gouache.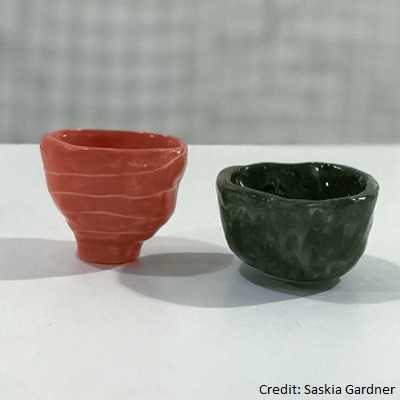 Sculpture Culture
(Pottery-Ceramics 8 yrs+)
Fundamentals Master Class
Learn to build three-dimensionally and excel in creation that takes form in art ware, figurines, sculpture, decorative and applied art objects. Acquire fundamental skills from pinching, coiling, slab to wheel-throwing, we shall experiment with new materials whilst utilising techniques of slip casting, clay modelling, and surface texturing.
Pixelated



(Digital Arts 10 yrs+)
Imaginary Imaging
Create a Dadaist digital collage and bring surrealism into the digital age. Learn the building blocks of image manipulation such as cutting, moving, and layering pictures to fashion a digital collage in the style of the 1920s art movement, Dadaism. Advance your editing skills to make the unreal appear real with photo manipulation. Take cues from both modern digital artists and inspirational artists from the past. Gain skills to begin your digital art journey.
Sketchbook Studies & Painting   (10 yrs+)
Light, Shadow, & Genre

Create believable form with grisaille oil painting from classical-style master sculpture references. Take inspiration from appropriation artist Glenn Brown. Glaze detail and colour to re-interpret the reference to tell your own story according to your favourite genre, be it romance, sci-fi, horror, or even coming-of-age. Learn to create the illusion of chiaroscuro and create depth in your painting.
Tactile Textile  (12 yrs+)
My Story Sequence
Build a patchwork narrative about your summer holiday in the Victorian 'Crazy Quilting' style. Give purpose to old textiles by selecting, cutting, and binding them together into a new quilt of your own design. Continue this ancient practice in the modern world as an eco-friendly artform.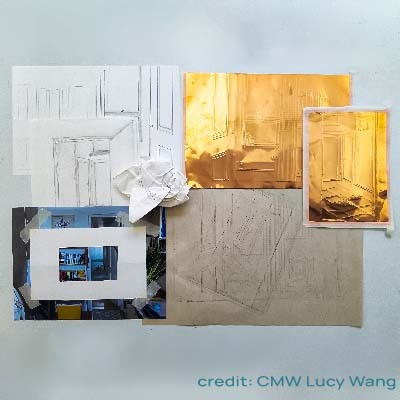 Mentor Studio   (13 yrs+)
For art enthusiasts who are considering Art for GCSE, A-Levels, IGCSE or IB; or who simply enjoy being stretched artistically. Mentor Studio is open to any participants who want to strengthen their skill repertoire, build on their collection of portfolio-worthy artworks, or explore challenging themes through open-end self-enquiry guided closely by a mentor. Acquire in-depth knowledge and understanding of art-form, techniques and styles used as we guide you through various artistic decision and pathways to artistic achievement.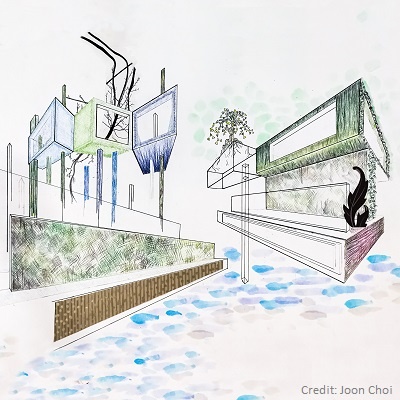 Architecture in Context   (13 yrs+)
Rendering technicalities with creativity, we explore architectural and interior spaces, with referenced imagery and floor plans of Hong Kong vibrant and historical landmarks to build a foundation of perspective, shape, space and form. Topics of investigation throughout the year range from Relocation, Restoration and Conversion, with rendition of a mix of architectural drawings, mood boards and illustrations; both conceptual and imaginative.